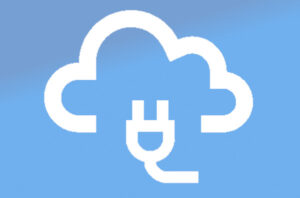 Tools For S3 Plugin:The Simplicity of Management!
This free WordPress plugin connect you with your AWS Amazon S3 Object Storage, using S3-compatible API. Simple Storage Service (S3) is an object storage service where you can store data at the lowest cost and protect any amount of data for virtually any use case, such backups, for example, from anywhere on the web. s3 supplier automatically creates multiple replicas of your data so that your precious data is never lost.
This tool provides you ability to Download, Delete, Upload and Create Folders on S3 AWS Amazon object storage. Eliminate operational complexities, and gain new insights. The web UI makes file and bucket management easy with a few clicks and drag-and-drop functionality.
The files will be uploaded (drag-and-drop) and download from/to your local computer directly to your S3 storage space. You don't have to upload files to your server first anymore. Then, without occupying server storage. You can also make transfer from / to your server to your cloud s3 account. Our plugin provides a friendly UI allowing you to view all your AWS Amazon S3 directories and files within the WordPress admin dashboard.
The Tools for S3  plugin for WordPress provides several advantages for website owners who want to store and manage their website's files on the cloud using Amazon S3 storage. Some of the benefits of using this plugin are:
Cost savings: Amazon S3 offers affordable storage options for website owners, and the S3Cloud plugin allows you to offload your website's files from your server to the cloud, which can save you money on hosting costs.
Improved website speed and performance: Offloading your website's files to Amazon S3 storage can help reduce the load on your server and improve your website's speed and performance.
Better scalability: As your website grows, you may need more storage space for your files. With Amazon S3, you can easily scale up your storage capacity as needed, without worrying about running out of space on your server.
Increased security: Amazon S3 offers robust security features, including data encryption, access controls, and monitoring. By using the S3Cloud plugin, you can ensure that your website's files are stored securely on the cloud.
Overall, the Tools For S3 plugin can provide website owners with a cost-effective and scalable solution for managing their website's files on the cloud.
Please, go to Online documentation for details.