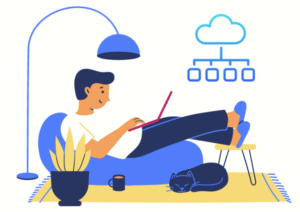 Knowing that you have a backup of your website's data outside your server, can provide peace of mind, as it ensures that you can recover from any unexpected events that may occur.
This backup method has a significant advantage as it allows you to restore individual files or folders, without having to restore the entire backup. Therefore, it saves time and effort by minimizing the amount of data that needs to be restored and reduces the risk of overwriting any changes or updates made since the backup was created.
The toolsfors3 plugin for WordPress can help website owners create a safe backup of their site by allowing them to store backups in the cloud using Amazon AWS Web Services. This plugin enables users to connect their WordPress site to an S3 (Simple Storage Service) bucket, which is a highly scalable and durable storage system.
The most important folder to copy is the wp-content folder (which contains themes, plugins, and media files).
In addition to the WordPress files, you also need to copy the WordPress database to the cloud. This contains all of the site's content, including posts, pages, comments, and settings. You can use our free plugin database-backup.com
And don't forget to copy also the file wp-config.php you will find at root folder of your site.